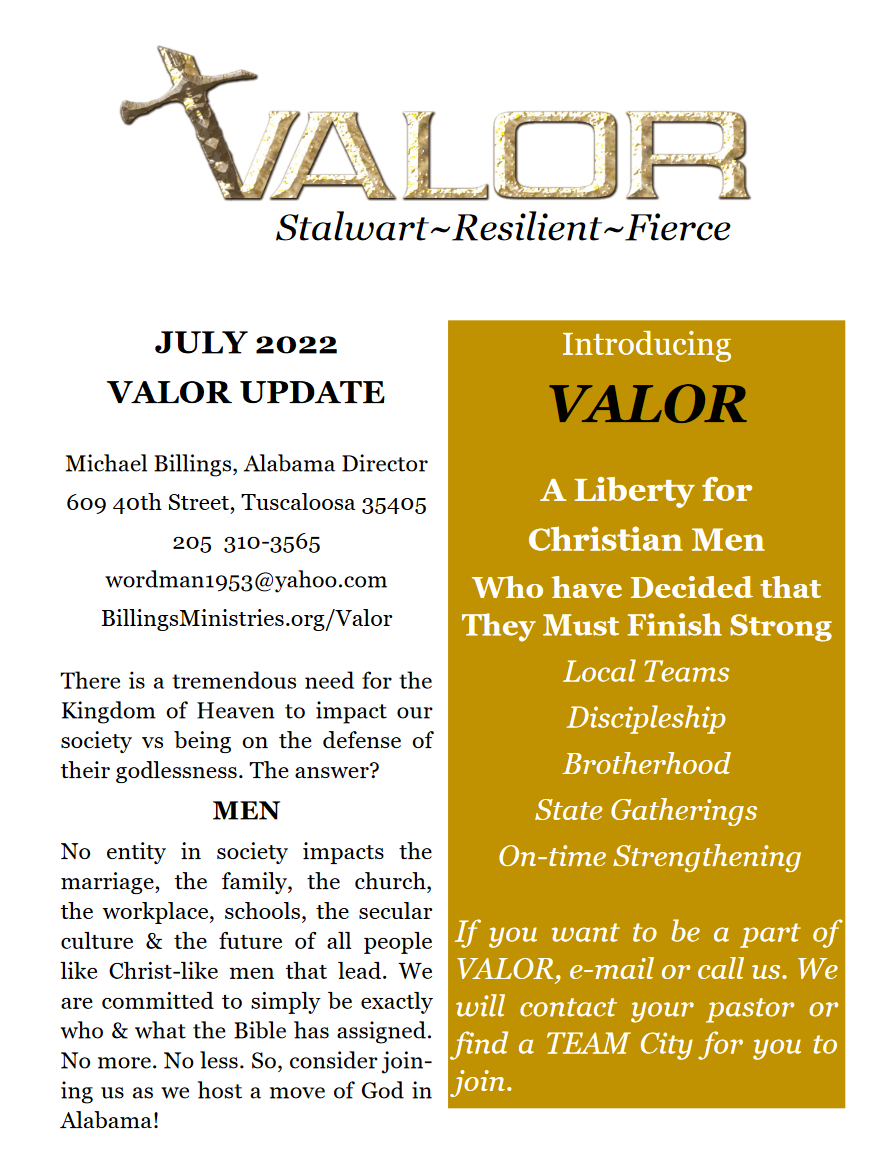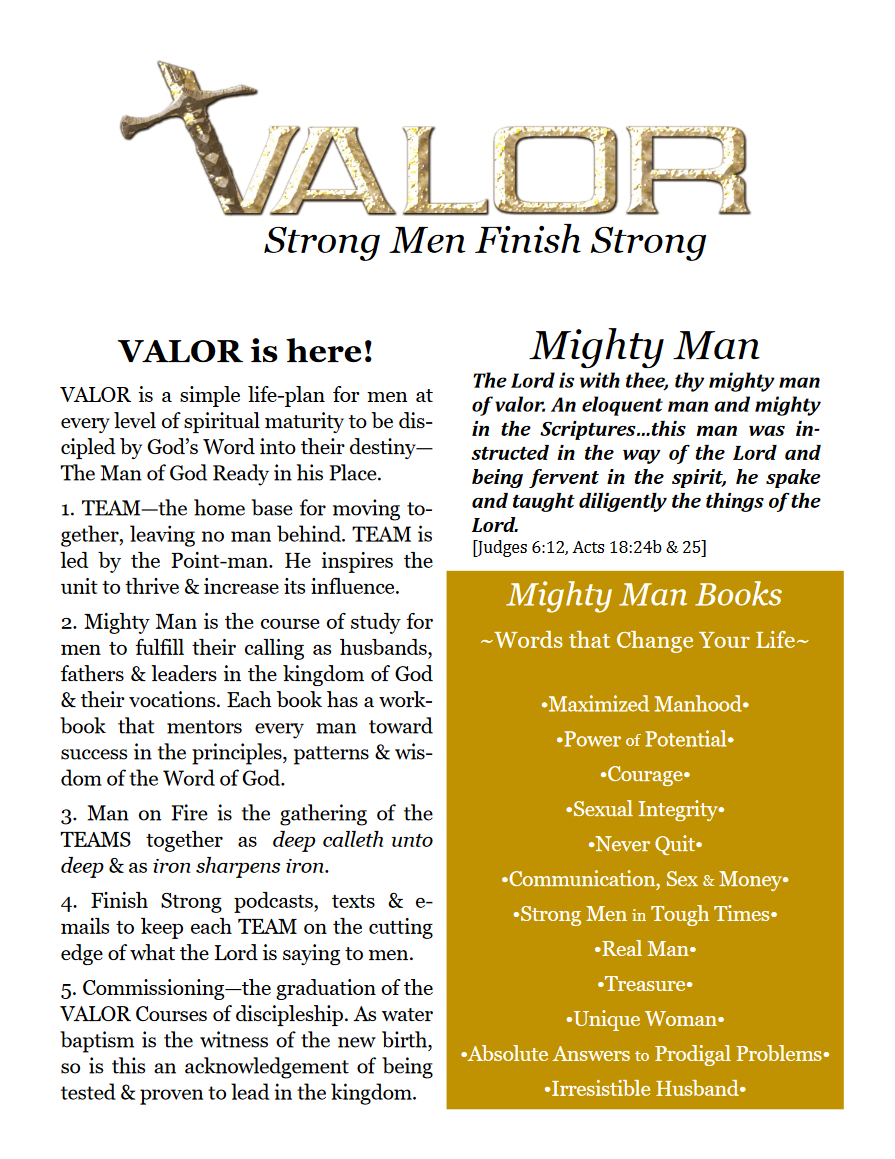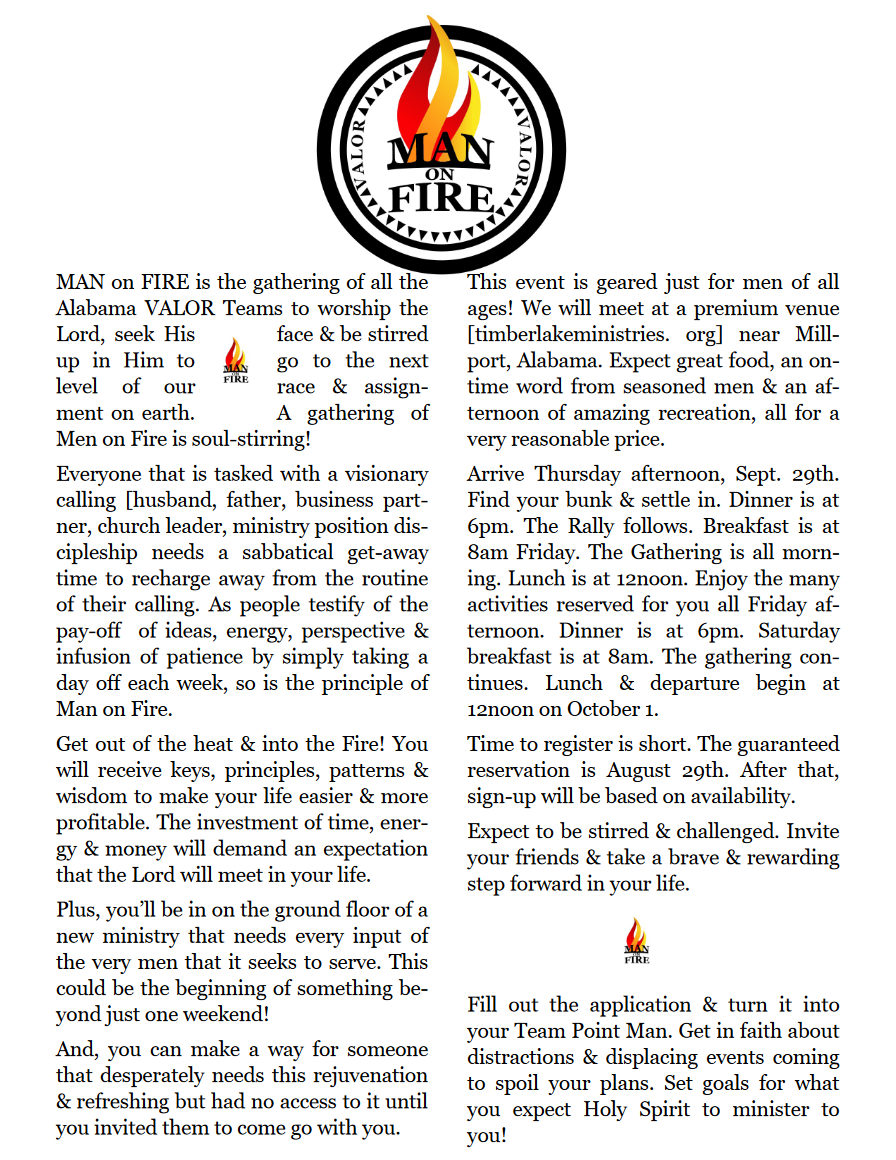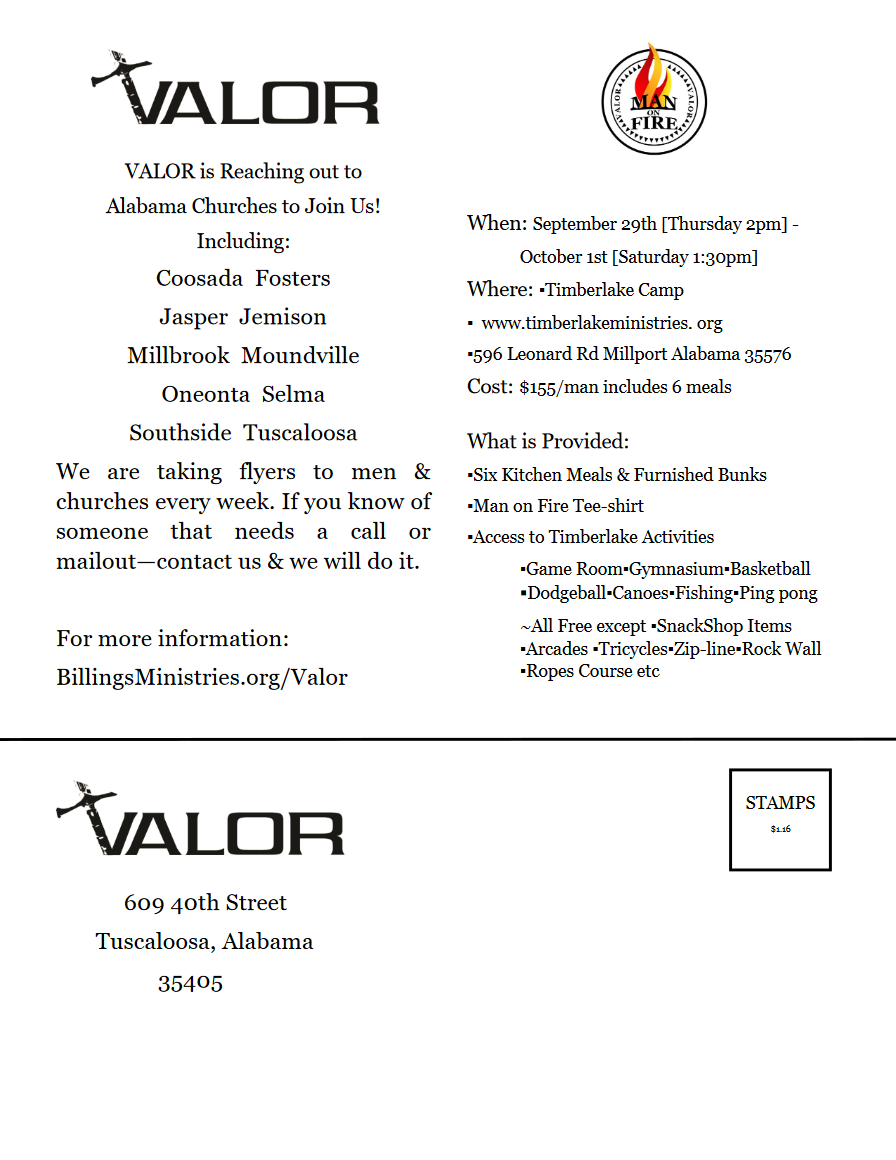 ---
Man On Fire Payment
The PayPal account will APPEAR to be a River Church Donation—It is Not.
Our PayPal account is Unable to Show VALOR as the organization name.
However, Your Payment is Secure here & will be credited as a PAYMENT for your Man On Fire Registration through this River Church Account.
---
Two Ways to pay Registration for the Man On Fire Advance:
1.) Download & Print the application using the Download button below and mail a check along with the application. (All information needed is in the application.)
2.) Pay securely online via PayPal or Credit/Debit card by clicking the Pay Man on Fire Registration Online button below. When completing the payment process on PayPal use the "Write a Note" section to please include your name and contact information OR be sure that your PayPal contact email address is available for you to receive Man on Fire confirmation. Then mail the completed application.

Man on Fire Application
Download, Print, Fill Out Your Information, Mail Along With Check OR Mail Application And Pay Online. (All information is in the application.)
MAN on FIRE Application.pdf
Adobe Acrobat Document
141.6 KB
---
Trouble downloading the application?
Try printing it directly from the webpage by clicking "Web View" below, then click "File" (located in the top right corner of your web browser), the click "Print" (located in the drop down menu made available from clicking on file.)
---
(Optional) Newsletter Download
Valor News Letter July 14, 2022
Downloadable file. Easily print this file by downloading it first.
Valor NwsLtr2022.07.14pg1-4combined.pdf
Adobe Acrobat Document
746.4 KB